This is a response to The Strategy Washington Is Pursuing in the Middle East Is the Only Strategy Worth Pursuing, originally published in Mosaic in January 2019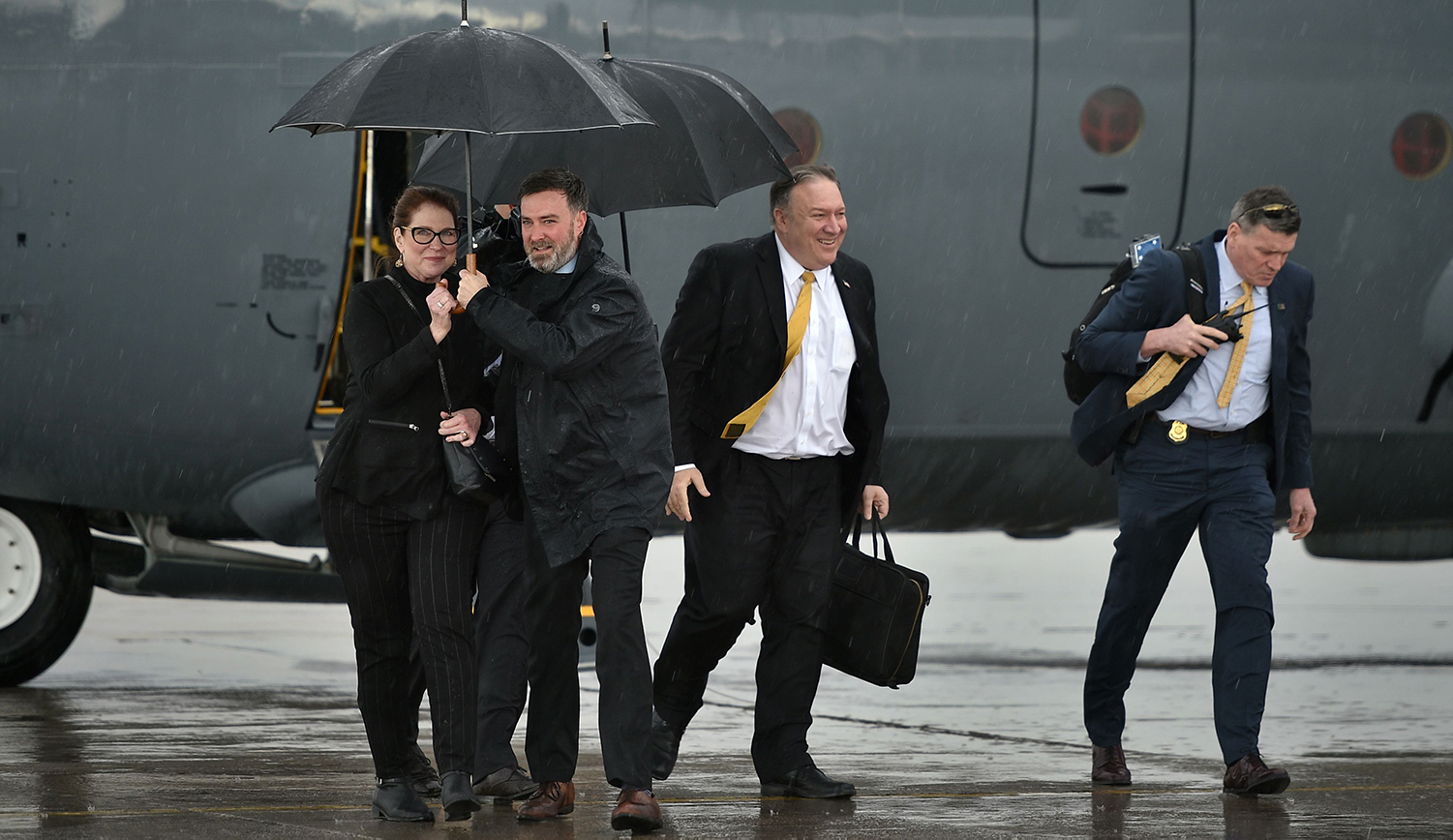 Secretary of State Mike Pompeo and his wife Susan disembark from their aircraft as they arrive in the Iraqi city of Arbil on January 9, 2019. ANDREW CABALLERO-REYNOLDS/AFP/Getty Images.
In his
new essay in Mosaic
, Michael Doran, whose writings about the Middle East are invaluable, has tried to explain . . . everything. That is: to document the damage done by President Barack Obama in destroying traditional U.S. alliances in the Middle East; to demonstrate
why
cozying up to enemies and treating allies with contempt is dangerous; to alert us that the Obama "echo chamber" is still hard at work advancing the former president's agenda; to analyze how a rupture in relations with the Saudis would be a foolish move; and to register the peril contained in the moral preenings of too many American journalists and politicians.