This is a response to The Message from Jerusalem, originally published in Mosaic in January 2020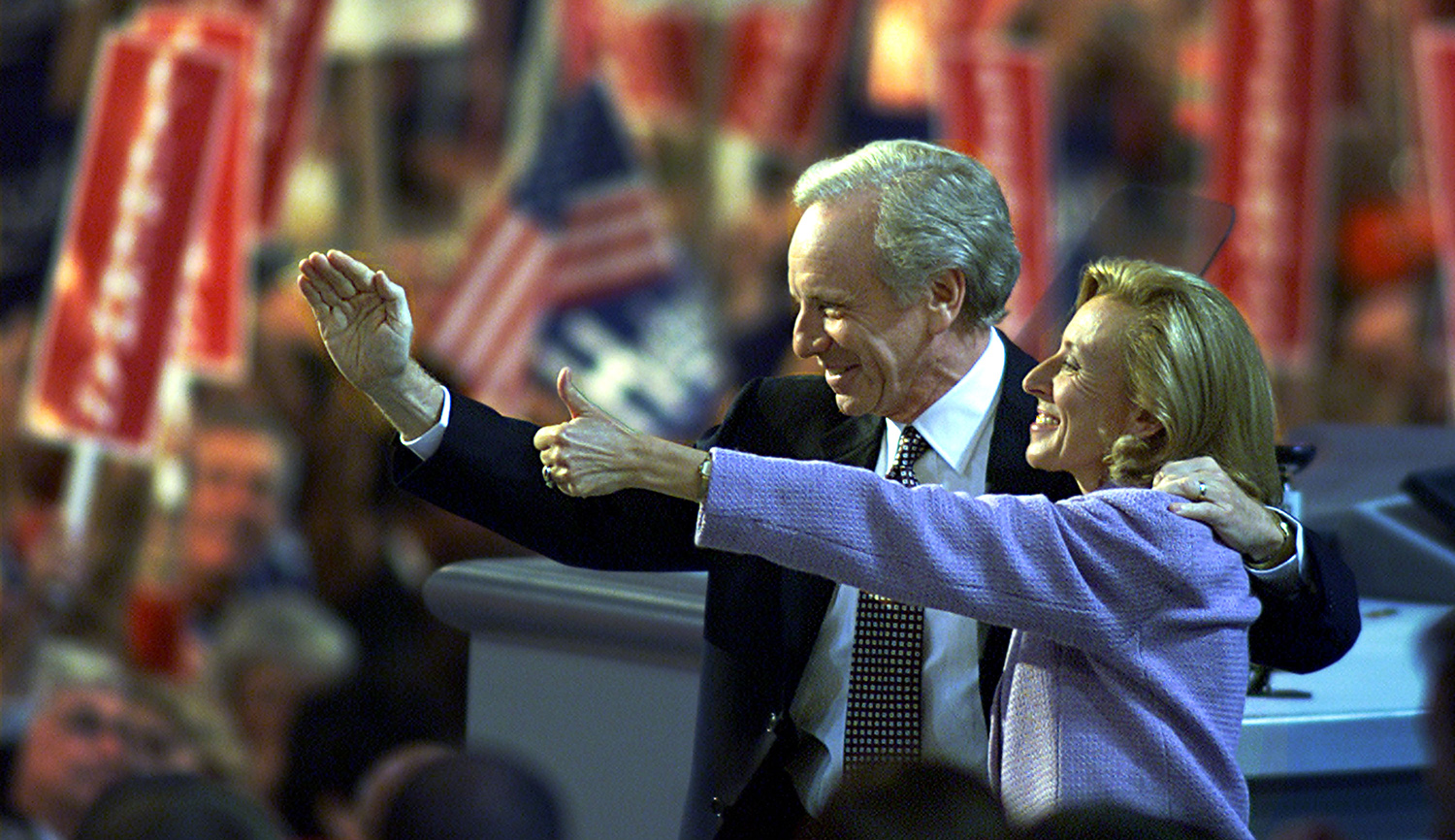 Vice-presidential candidate Joe Lieberman and his wife Hadassah wave to delegates at the Democratic National Convention in Los Angeles on August 16, 2000. Mark Wilson/Newsmakers.
In his
stirring essay
 "The Message from Jerusalem," Eric Cohen seems to intend two audiences: a Jewish audience and a Christian audience. The better to appreciate how the essay speaks to each audience, let me first try to identify the kind of Jews most likely to agree with Cohen and, conversely, the kind most likely to disagree, and similarly the kind of Christians most likely to agree and to disagree.