This is a response to What Christians See in Jews and Israel in 2020 of the Common Era, originally published in Mosaic in July 2020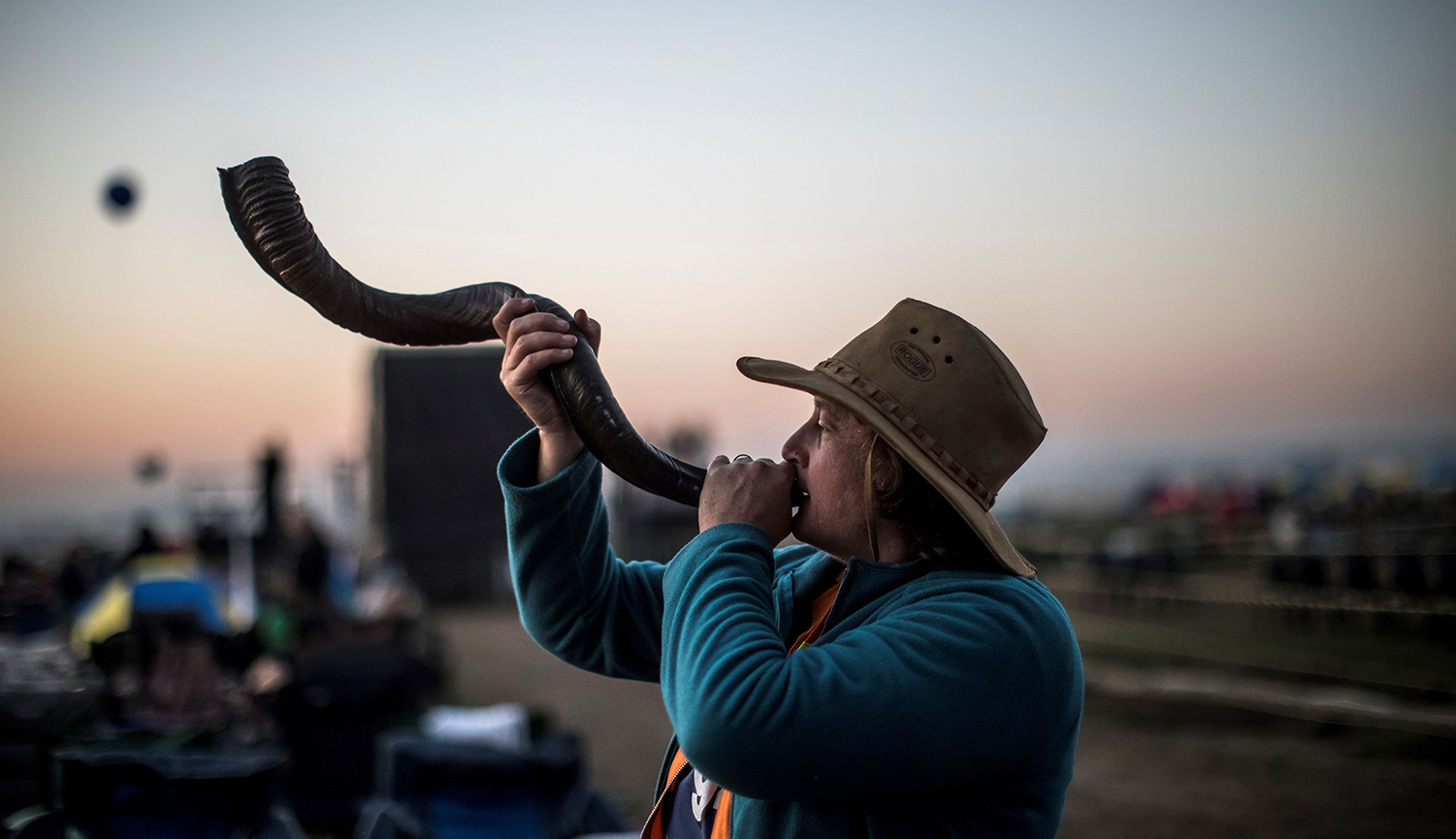 A follower of South African Christian revival evangelist Angus Buchan blows a shofar at an informal airfield outside Pretoria on October 27, 2018. MARCO LONGARI/AFP via Getty Images.
I'm both honored and stimulated by these three responses to
my essay
on Christians and Jews, responses so different from one another and yet each in different ways illuminating some of its central themes. Let me address each individually, and draw out some common threads as I go.