This is a response to The Emerging War over Anti-Semitism, originally published in Mosaic in July 2021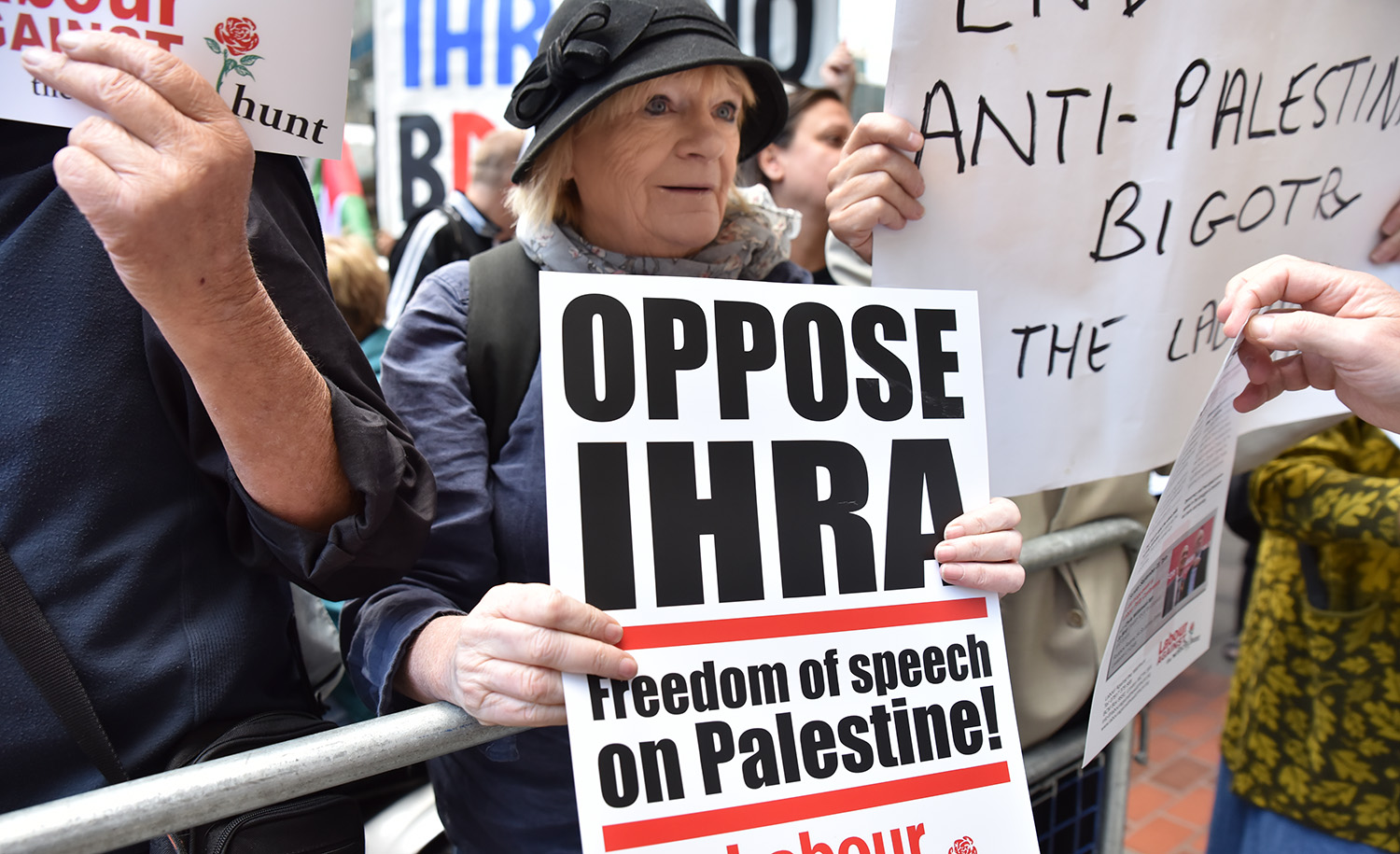 A protest against proposed changes to the IHRA definition of anti-Semitism takes place outside the UK Labor party's headquarters. Getty.
I thank
Michael Walzer
and
Ben Cohen
for their comments and their complimentary words, and
Kenneth Marcus
for his insights. I hasten to offer Walzer my apology if he feels I did him an injustice by not mentioning his comment in
Fathom
that he would have embraced the IHRA working definition of anti-Semitism were he based in or focused on the UK rather than the U.S. Had I been criticizing him, I certainly would have felt obliged to do so, but I was not criticizing him. I singled him out for citation because among the many signatories of the Jerusalem Declaration on Anti-Semitism (JDA), he is among those I respect most; also because he is an undoubted friend of Israel's; and because he offered the most cogent defense of the JDA that I have seen, which was the point on which I quoted him.