This is a response to The Emerging War over Anti-Semitism, originally published in Mosaic in July 2021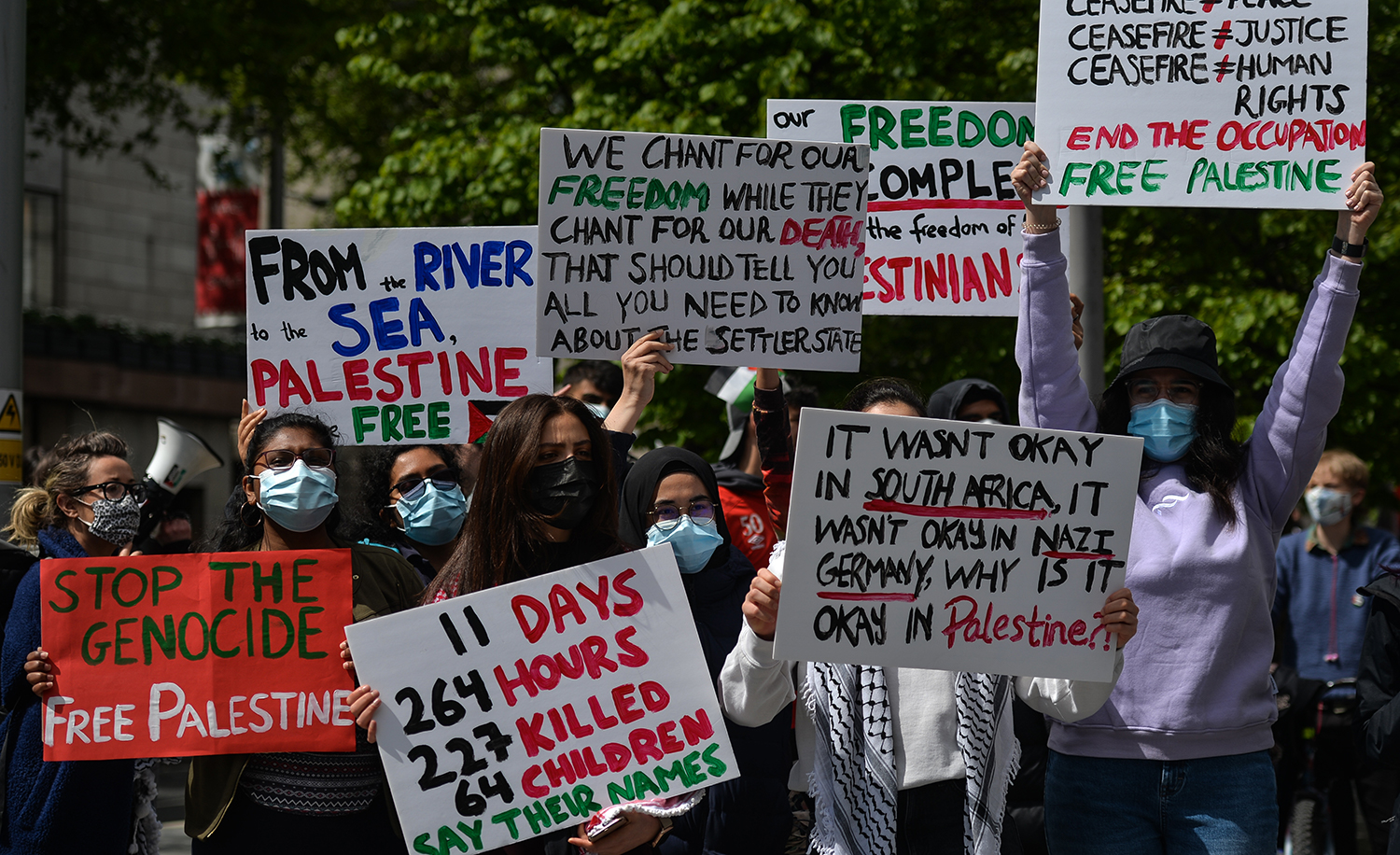 Protesters outside the Israeli Embassy in Dublin on Saturday, 22 May 2021. Artur Widak/NurPhoto via Getty Images.
Joshua Muravchik's
essay
is a very smart but strangely academic discussion of two definitions of anti-Semitism. He likes the one that is sponsored by the International Holocaust Remembrance Alliance (IHRA), and he strongly dislikes the other, the Jerusalem Declaration on Anti-Semitism (JDA). The IHRA definition identifies most statements of anti-Zionism as anti-Semitic; the JDA definition, by contrast, tries to establish a distance between anti-Zionism and anti-Semitism, holding that some examples of the first are also examples of the second, but some are not. In his analysis of these two definitions, Muravchik quotes a goodly number of awful anti-Semitic sentences (many of which could be condemned by both definitions); he invokes history; he warns us against becoming complicit in the work of Jew-haters if we don't endorse the IHRA definition.