This is a response to In Rejecting the Zoom Seder, What Did Orthodox Jews Affirm?, originally published in Mosaic in May 2020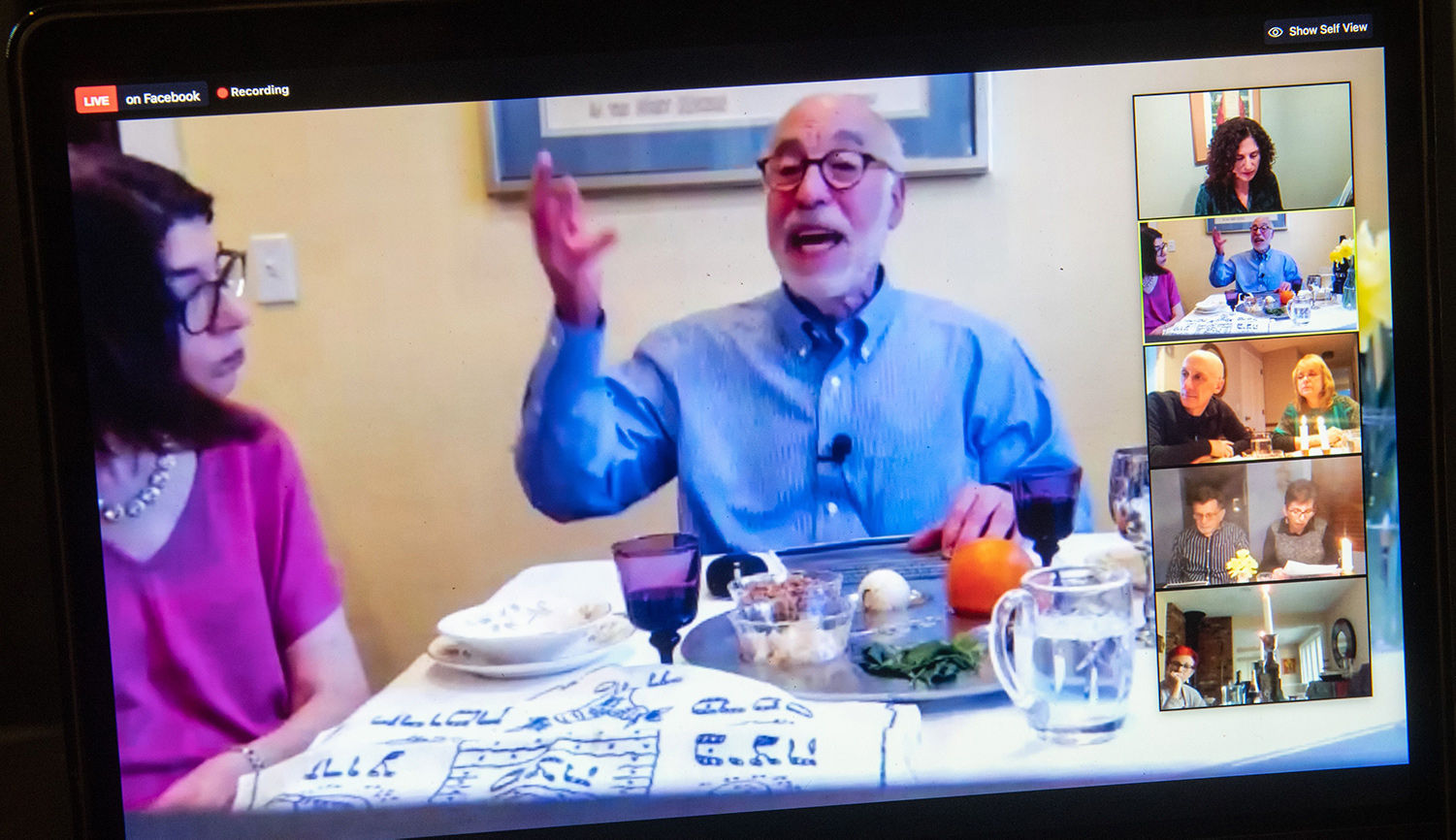 A rabbi hosts a virtual community seder on Zoom during the first night of Passover on April 8, 2020. SAUL LOEB/AFP via Getty Images.
I will not address the technical halakhic issues raised by the Zoom seder. Those who rule on such weighty matters, and particularly those who do so in the public spotlight, should be individuals who have earned their halakhic spurs through many years of intellectual work and whose authority derives from a solid track record of dealing with a wide variety of questions in Jewish law. Apart from erudition and experience they must also have insight about the situations and persons their decisions are likely to affect. Lastly, as Chaim Saiman demonstrates in his essay "
In Rejecting the Zoom Seder, What Did Orthodox Jews Affirm?
", we have a large specialized literature devoted to the use of electricity, and anyone contributing to it needs to understand the technological mechanisms involved, some of which evolve quickly. As a student and teacher of Torah, I am at best a rabbinic "general practitioner," and if I have learned anything in the past month from my medical friends it is that good doctors know when to defer to superior expertise.