This is a response to In Rejecting the Zoom Seder, What Did Orthodox Jews Affirm?, originally published in Mosaic in May 2020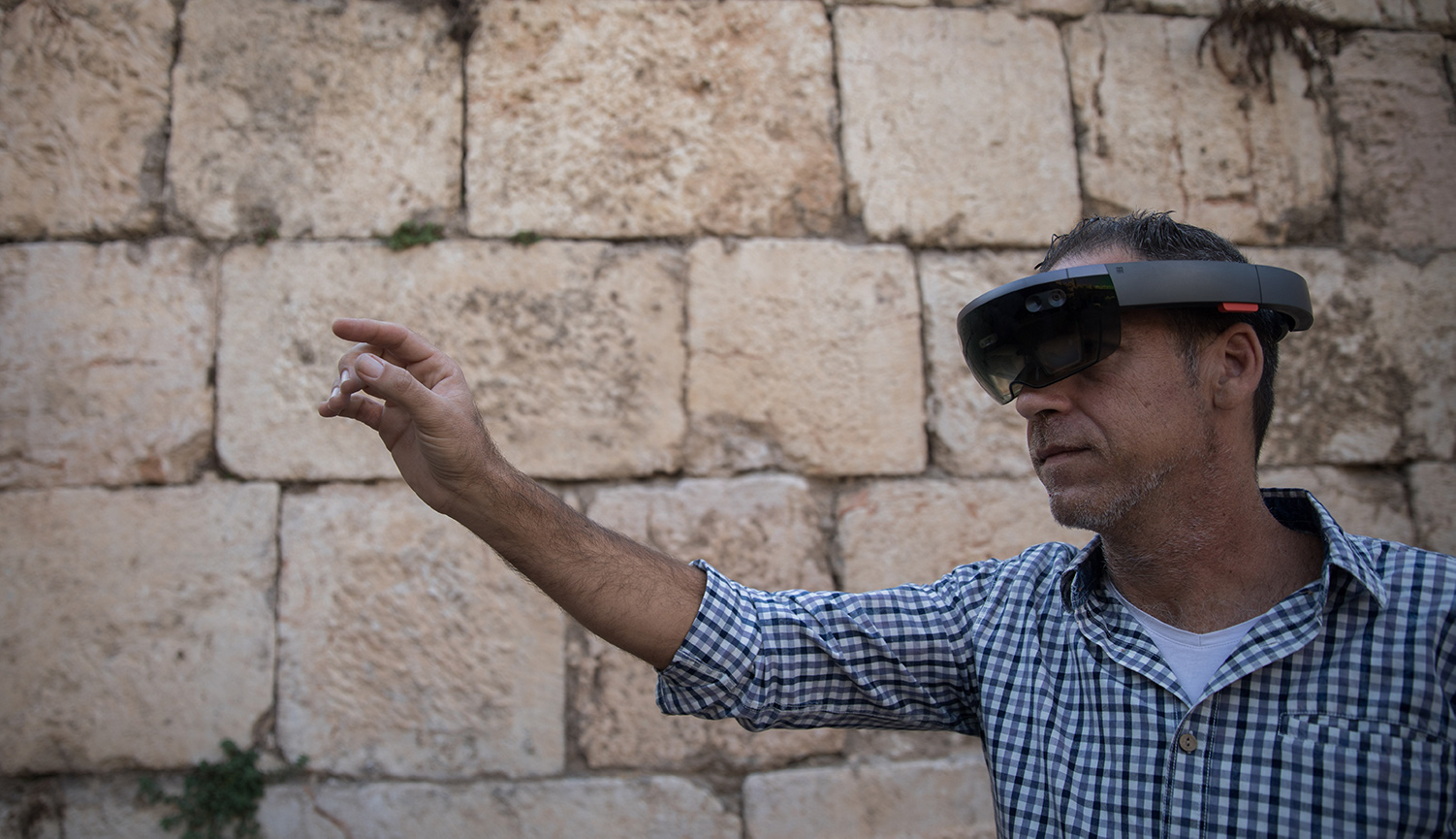 A man looking through augmented reality glasses at the Tower of David Museum in Jerusalem's Old City on October 17, 2017. Hadas Parush/Flash90.
Chaim Saiman's characteristically astute
essay
provides a thorough and cogent accounting of the logic on both sides of the Zoom-seder controversy and, most importantly, explains why it has become such a flash point for debate. While his analysis largely accords with
my own
account, I would like to call attention to two points that he does not touch upon, which I believe can further our understanding of the subject: the first involves the nature of rabbinic authority, the second the status of virtual reality in Jewish law (halakhah).