This is a response to In Rejecting the Zoom Seder, What Did Orthodox Jews Affirm?, originally published in Mosaic in May 2020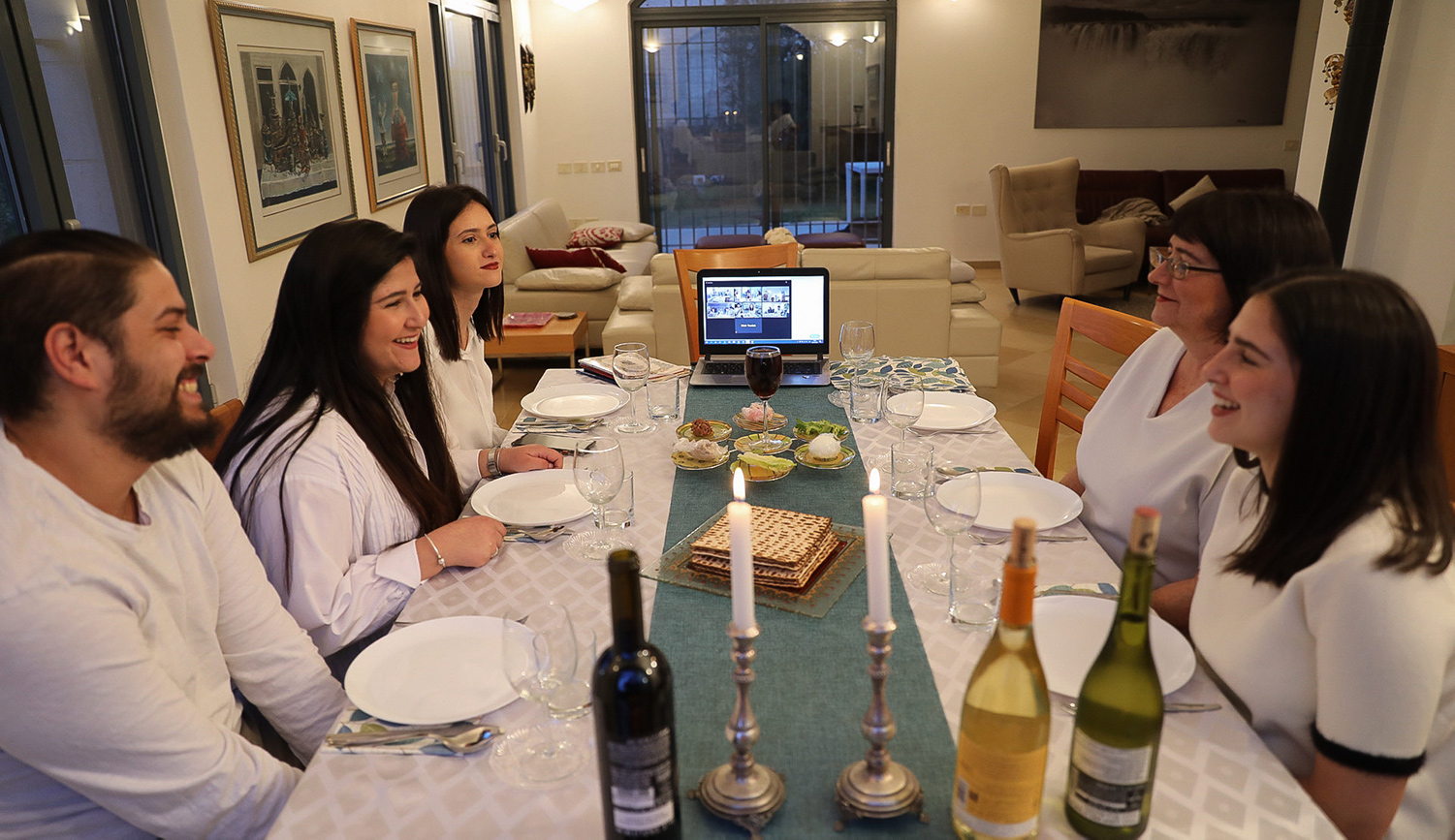 An Israeli family at an online seder on April 8, 2020. Nati Shohat/Flash90.
As a member of the Association of Scholars of the Maghreb in the Land of Israel, which issued the now-famous Zoom-seder ruling, I am very grateful to Chaim Saiman for devoting his scholarly attentions to it, and for
his careful analysis
. In my response, I would like to focus my attention on the distinctively Sephardi and North African methods of legal decision-making that lay behind the ruling. In doing so, I not only wish to offer a better understanding of the mindset behind it, but also to provide a window into a philosophy of halakhah (Jewish law) that is different from the conventional Ashkenazi conceptions that inform Saiman's essay.