This is a response to How Will Synagogues Survive?, originally published in Mosaic in March 2021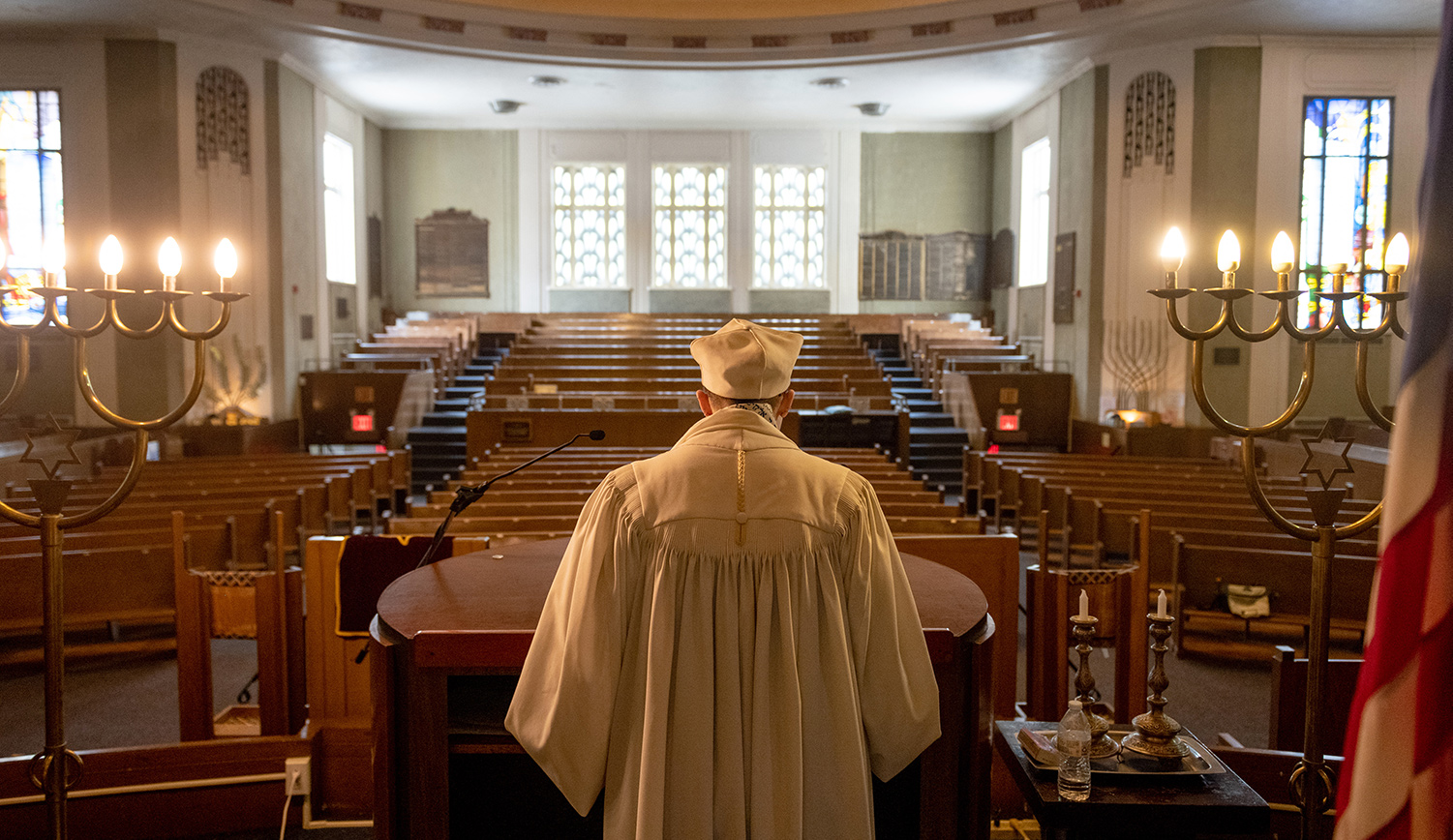 Student cantor Kalix Jacobson, wearing traditional white cantorial attire, rehearses for the High Holidays services at Hebrew Tabernacle of Washington Heights on September 17, 2020 in New York City. Photo by Alexi Rosenfeld/Getty Images.
My thanks to Andrew T. Walker, Eli Steinberg, and Josh Beraha for joining the
conversation
about synagogue life during and after the pandemic. Each in his own way has broadened and enriched the discussion.