This is a response to Israel's Big Mistake, originally published in Mosaic in March 2014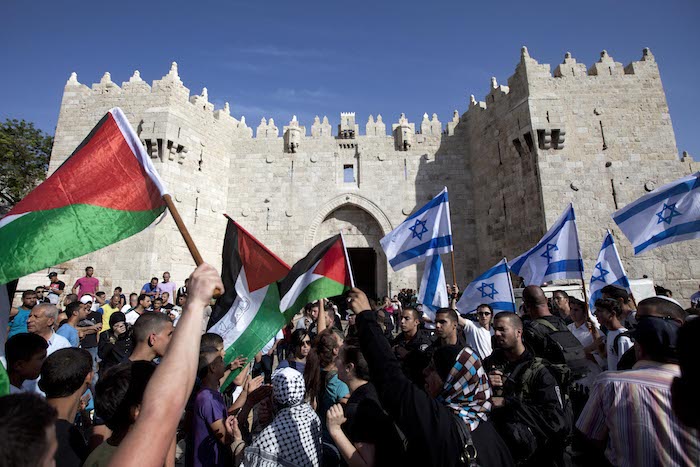 Israelis and Palestinians wave flags as Israelis march celebrating Jerusalem Day outside Damascus Gate in Jerusalem's old city on Wednesday, May 8, 2013. Credit: Associated Press/Sebastian Scheiner.
I'm grateful to the three distinguished thinkers who have responded to
my analysis
of Israel's situation and to my suggestions for improving it. Rather than reacting to all of their individual comments, I'll try to focus on a few core criticisms and arguments.