This is a response to What Now for Israel?, originally published in Mosaic in September 2014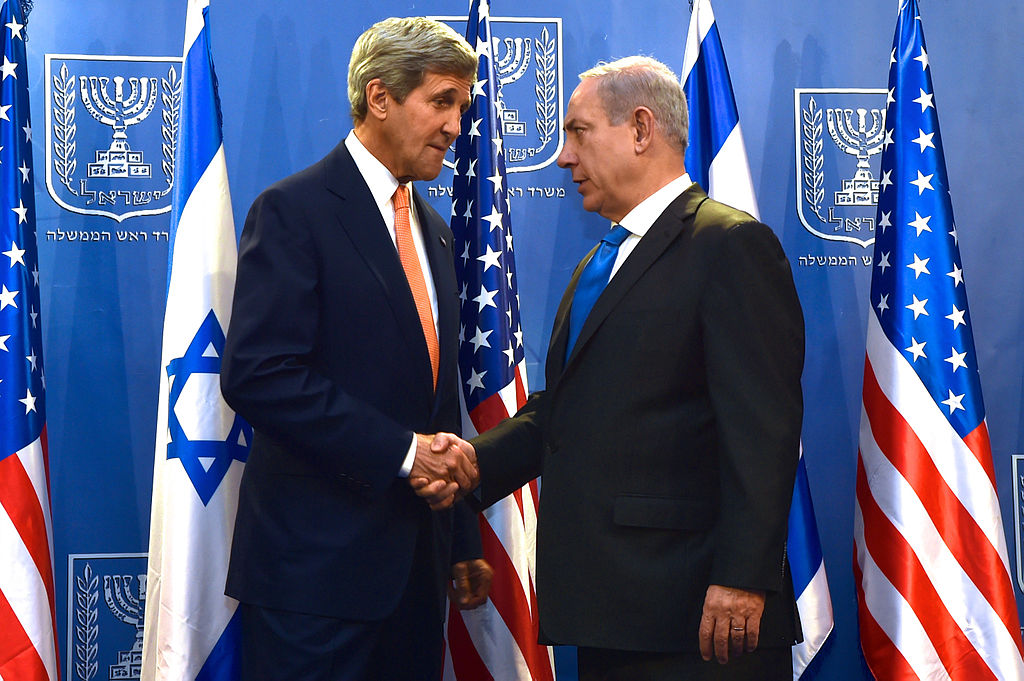 U.S. Secretary of State John Kerry shakes hands with Israeli Prime Minister Benjamin Netanyahu in Tel Aviv on July 23, 2014, before the two sat down to discuss a possible cease-fire to stop Israel's fight with Hamas in the Gaza Strip. Photo by the U.S. Department of State.
Years ago, when I was teaching, I regularly subjected my students to a lecture titled "The Four I's." Confronted with an essay using the words "impossible," "inconceivable," "inevitable," or "irreversible," I suggested, one was best advised to stop right there and do something more constructive. This was because the modern history of the Middle East—with its shape-shifting alliances and roller-coaster politics—offered no justification for the use of any such words.