This is a response to Summer in Paris, originally published in Mosaic in October 2014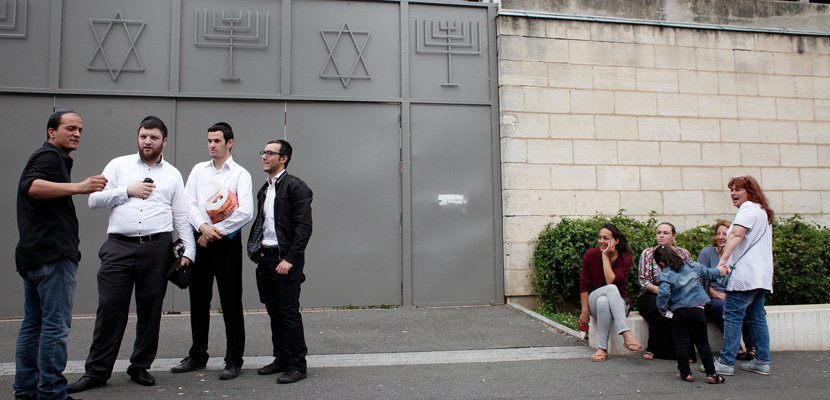 French Jews outside a synagogue in Sarcelles after an attack on July 21. AP Photo/Thibault Camus.
A few weeks before this summer's eruption of violence in Israel and against the Jews of Paris, I attended a dinner of mostly secular young Jews at a private home in a well-to-do Parisian suburb. Graduates of the country's elite educational institutions, they were now, in their late twenties or early thirties, well launched on sterling careers in industry, politics, and the French civil service. The mood was jovial, the food and wine superb, the air thick with insider political gossip. Cultivated and public-service minded, the group seemed to personify the opportunities open to individual Jews in France's national life today.