This is a response to Summer in Paris, originally published in Mosaic in October 2014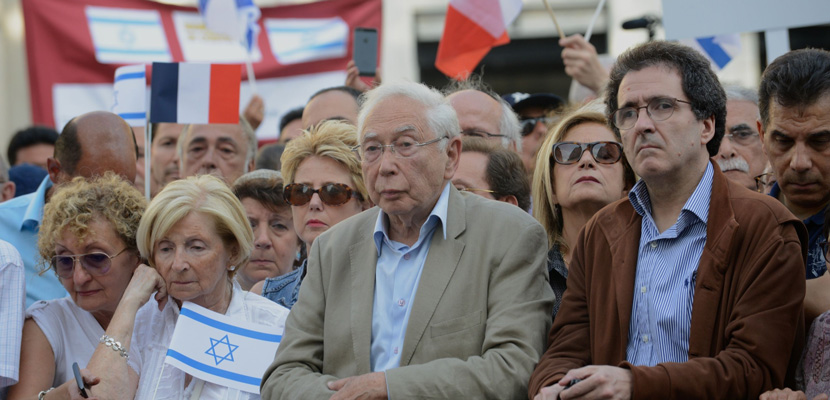 French Jewish supporters of Israel at a July demonstration in Paris. EREZ LICHTFELD/SIPA via AP.
I thank the four respondents to my Mosaic essay for their perceptive remarks. Their comments provide me with a welcome opportunity to clarify parts of my analysis about the Jewish situation in contemporary France.