This is a response to Summer in Paris, originally published in Mosaic in October 2014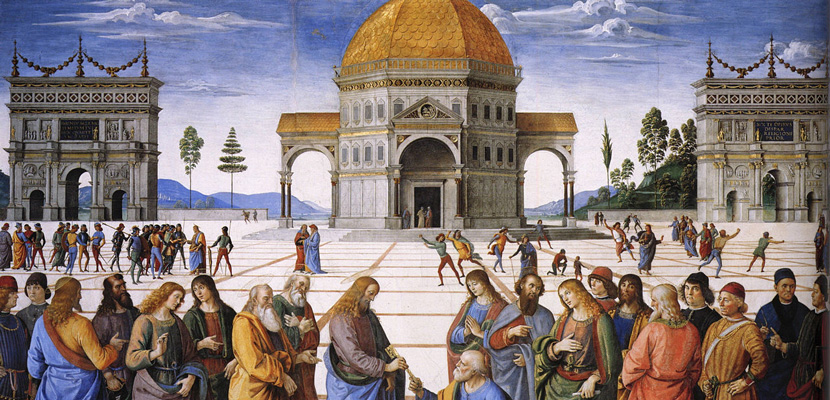 From The Delivery of the Keys, a 1482 fresco by the Italian Renaissance painter Pietro Perugino. Wikimedia.
The deracination of Europe—which Robert Wistrich accurately limns as the "accumulating layers of delusion and denial that paralyze the educated European mind"—is one of the hard facts of early-21st-century world affairs that can no longer be ignored. It is evident in the ugliness (and worse) that Wistrich describes in France. It is evident in Europe's policy paralysis (and worse) in the face of Vladimir Putin's aggressions, which may result in the de-facto dissolution of NATO. It is evident in the inability of individual European Union member states to address the growing gap between their social-welfare aspirations and fiscal reality. It is evident in the plunging birthrates and demographic winter that has set in throughout Europe: for the first time in human history, an entire continent is systematically and willfully depopulating itself.