This is a response to The Pew Survey Reanalyzed: More Bad News, but a Glimmer of Hope, originally published in Mosaic in November 2014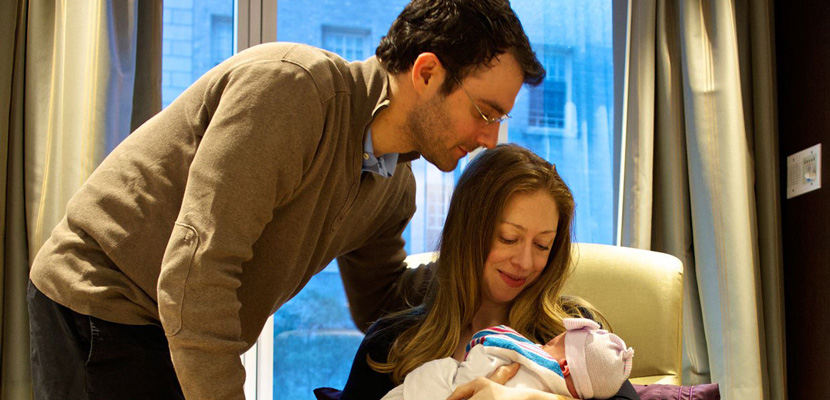 Chelsea Clinton with her daughter, Charlotte Clinton Mezvinsky, and her husband, Marc Mezvinsky, who is Jewish. Chelsea Clinton.
Jack Wertheimer and Steven M. Cohen's "The Pew Survey Reanalyzed," an examination of data omitted from the Pew Research Center's 2013 "Portrait of Jewish Americans," is a welcome addition to the body of commentary on what that study says—and does not say—about American Jewish life today. Their essay, however, even as it raises a number of valid points of interest and concern, is puzzling.