This is a response to Are the Ultra-Orthodox the Key to Israel's Future?, originally published in Mosaic in December 2014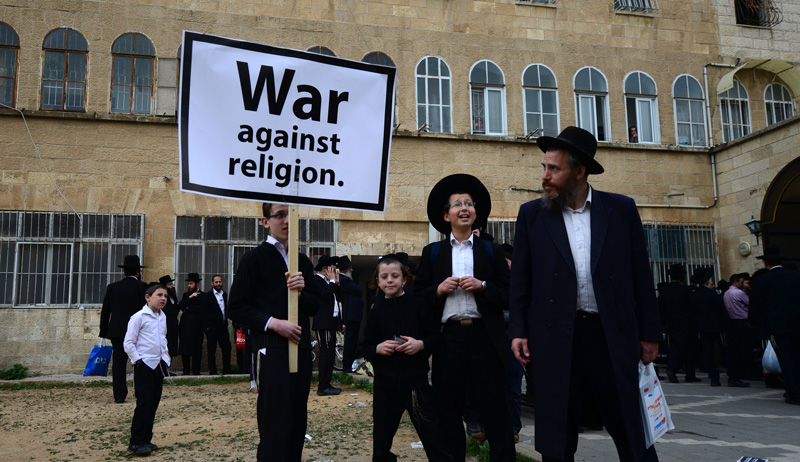 Haredi Jews protest a military draft bill on March 2, 2014 in Jerusalem. Photo by Salih Zeki Fazlioglu/Anadolu Agency/Getty Images.
In the short space of 66 years, Israel has established a kind of polity never before seen in the Middle East, a polity that promises all citizens individual freedom and equality before the law. To an astonishing degree, particularly given the exceedingly dangerous neighborhood in which it dwells, the Jewish state has succeeded.