This is a response to Are the Ultra-Orthodox the Key to Israel's Future?, originally published in Mosaic in December 2014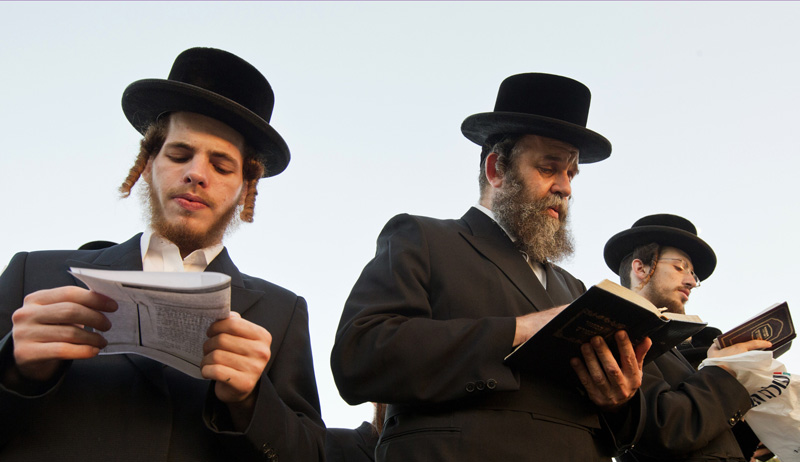 Ultra-Orthodox men praying in Ramat Gan, Israel. Photo by Ahikam Seri/Bloomberg via Getty Images.
As Aharon Ariel Lavi cogently describes, Israel's haredi community falls far short of realizing its economic potential. But economic underperformance is hardly its main problem. To understand how Israeli haredim are failing to achieve their own objectives, we must first understand what these objectives are and how haredim hope to achieve them.