This is a response to Wagner and the Jews, originally published in Mosaic in January 2015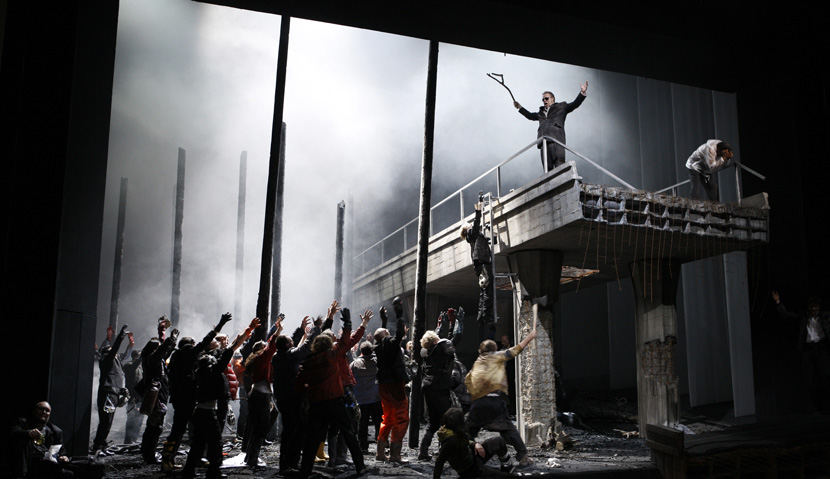 A 2010 production of Richard Wagner's Parsifal in Stuttgart, Germany. MICHAEL LATZ/AFP/Getty Images.
Reading Nathan Shields' powerful essay, "Wagner and the Jews," reawakened memories from two decades ago when I attended the Bayreuth festival as a music critic. My most potent recollections are not of the performances I heard of Wagner's music; nor do I recall any great revelations about the mind of the master who designed and built this self-aggrandizing temple. But I was left with three sensory impressions, and they have proved indelible.