This is a response to That Holocaust Feeling, originally published in Mosaic in March 2016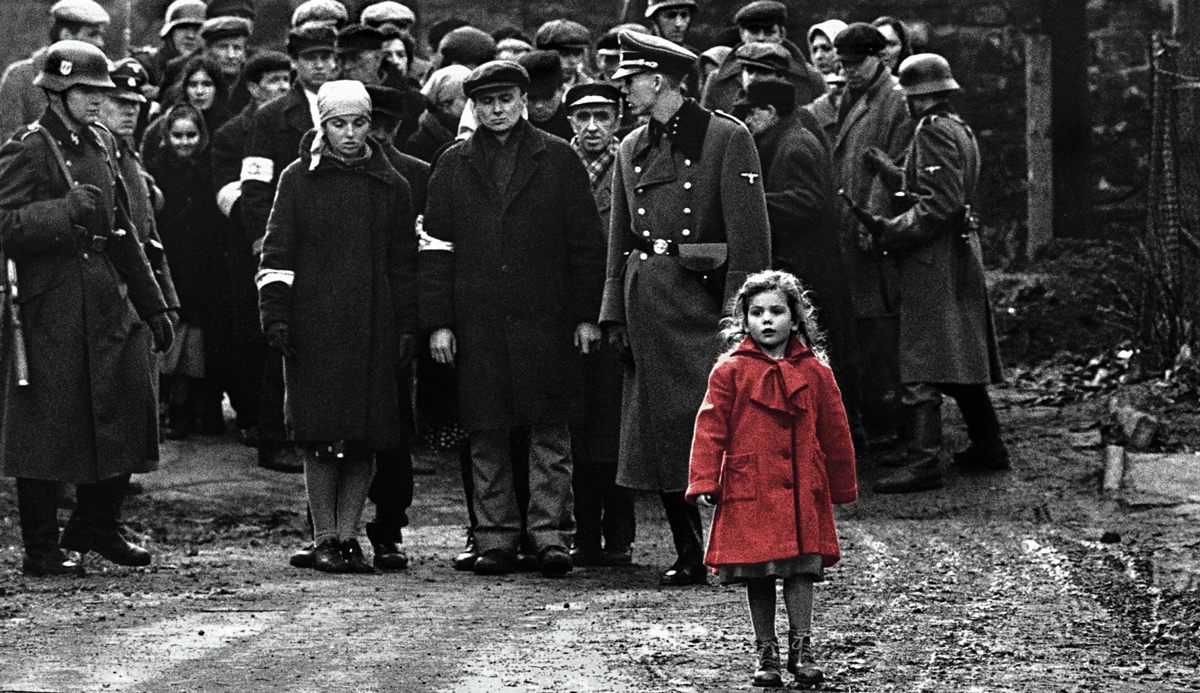 From Schindler's List (1993).
I have not seen Son of Saul, and I will not see it. As a general rule I do not see Holocaust movies, even though I have been a working film critic for 37 years. It is not because they do not affect me but because they do—and I do not trust the way they affect me. I did see Schindler's List, and I wept at its conclusion, when Steven Spielberg has the Schindler survivors walk toward the camera as the film's black-and-white blooms suddenly into color. But what was I weeping at?