This is a response to Where Is the Jews' Homeland?, originally published in Mosaic in May 2016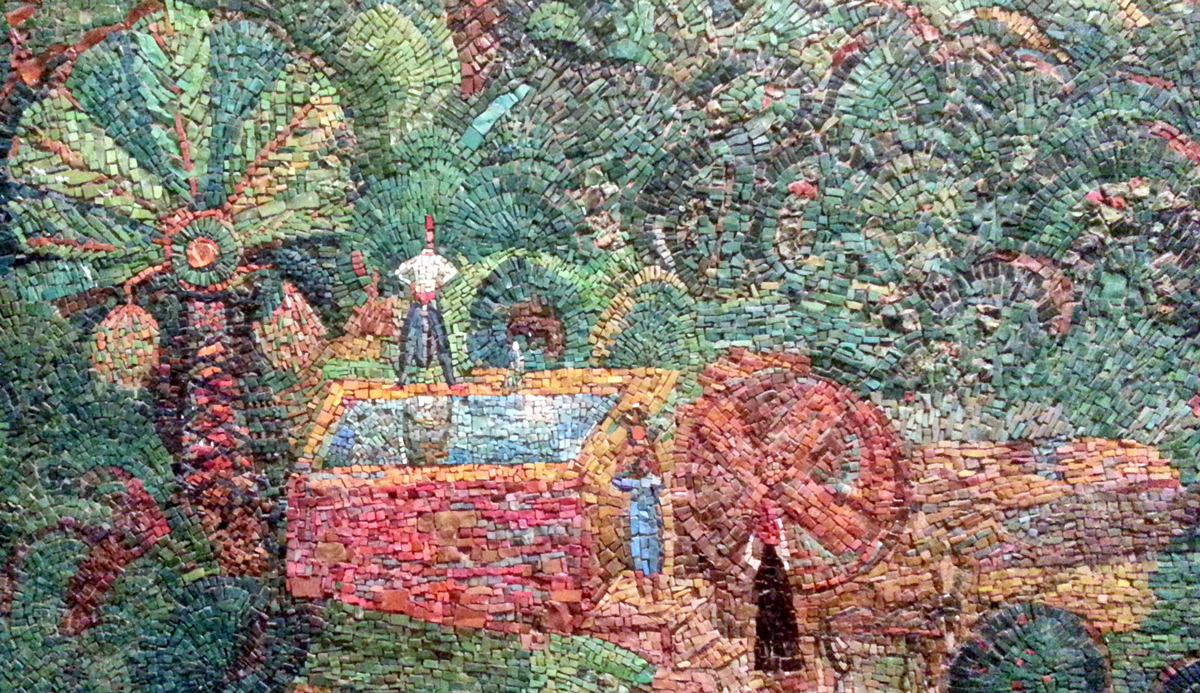 A detail of a mosaic wall showing orchards and a fountain outside old Jaffa by the Israeli artist Nachum Gutman. Wikipedia.
Time can play odd tricks on us when we experience it as our own times—the times in which we're living. Matters that totally possess us for a week or even a year are swiftly succeeded by others; these in turn can so occupy our lives that we lose any sense of what mattered yesterday. All the while, the months and years slide by, and suddenly we may often be quite unsure of the precise year or duration of all these momentous happenings. It's as if we've been sitting too close to the screen.