Mosaic is converting to a subscription-based model.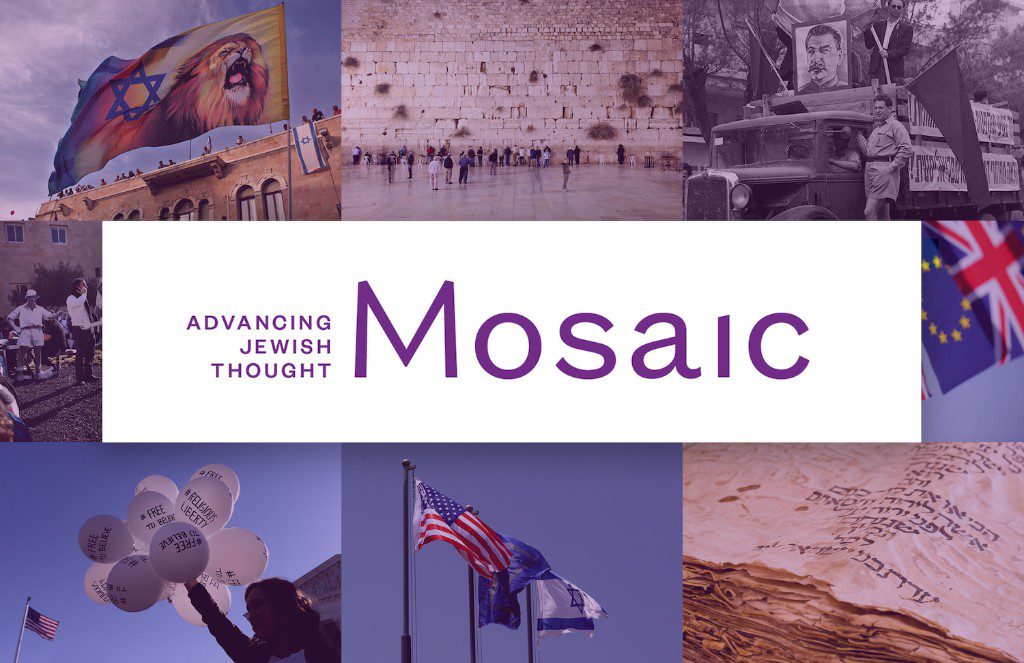 Dear reader,
For five years, Mosaic has advanced Jewish ideas by exploring the multitude of subjects and issues relevant to Judaism and the Jewish people. In the process we've helped create a community of readers who have an investment in Jewish thought and Jewish identity—readers, that is, like yourself.
From the very first day, everything on Mosaic has been free of charge to our readers. Now, however, in order to enable us to continue providing the quality of thinking and writing that you have come to depend on, and to sustain our and your mutual investment in Jewish ideas, we need to change how we operate. For that reason, Mosaic will soon be converting to a subscription-based model.
That's right. Starting in July, unlimited access to all of Mosaic's offerings will be priced at $2.99 a month—or, for a discounted rate, at $30.00 a year. Anyone will still be able to read three articles each calendar month for free, but anything more than that will be available only to those who subscribe.
You'll hear from us about the mechanics of this change as the clock counts down to our July start date. We believe this model is reasonable, fair, and familiar; it's the one in common use by magazines and newspapers around the world. In the meantime, if you have any immediate questions or concerns, please don't hesitate to email us at editors@mosaicmagazine.com.
Best,
The Editors