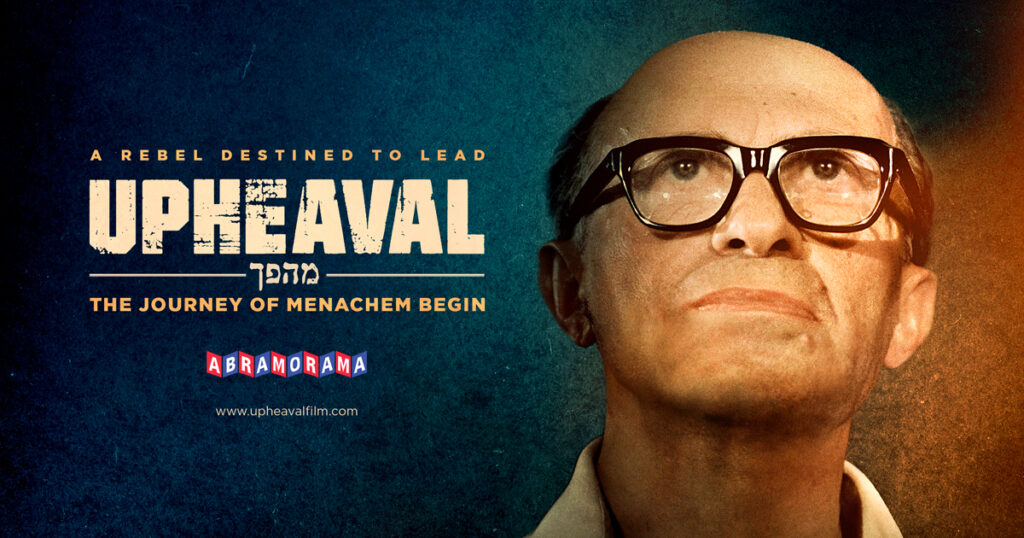 The Event
Menachem Begin lived a life of extraordinary consequence for Israel and the Jewish people, from leading resistance against the British occupation of pre-state Palestine, to ascending to the premiership, to making peace with Egypt, to bombing Iraq's nuclear reactor.
On Tuesday, July 13th at 6:00 pm Eastern time, join us online to watch Upheaval, a new documentary about Begin's life and career. We've arranged a free screening just for Mosaic subscribers.
Then, after the movie, stay with us for an exclusive discussion. The distinguished historians Martin Kramer and Avi Shilon, together with the rabbi Meir Soloveichik and introduced by Tamara Berens, will analyze the legacy of Israel's sixth prime minister. In particular, they'll debate whether Begin, for all his achievements, should be considered one of Israel's founders, or whether he properly belongs in the generation after.
How to Join
A ticket costs just $30, is good for the whole family, and comes with a year-long subscription to Mosaic.
If you're not yet a subscriber, you can sign up and claim your ticket for Upheaval right here.
If you're already Mosaic subscriber, then you're entitled to a ticket. Just fill out this form to claim one:

Questions? Email [email protected].